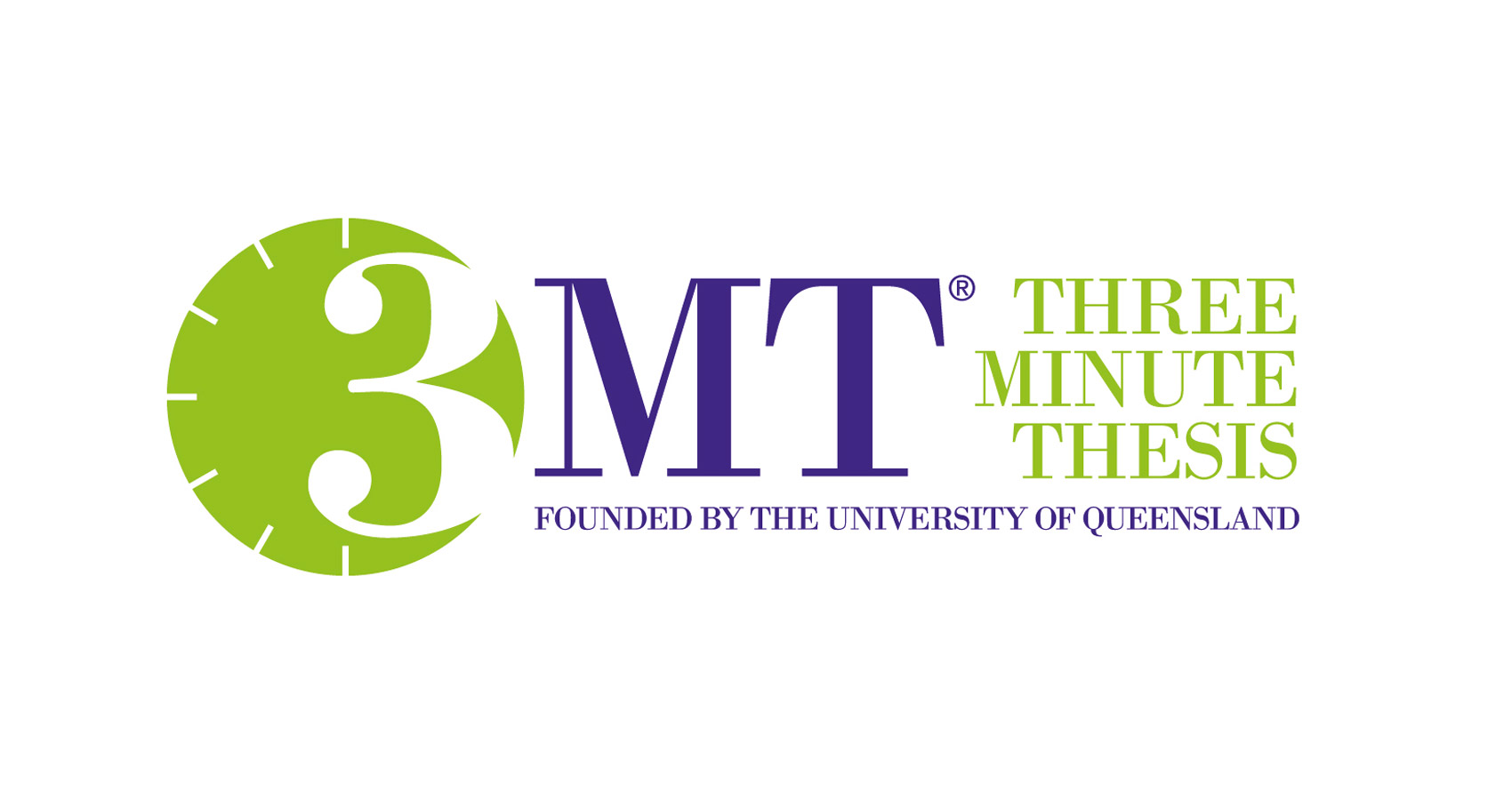 [Recordings Available] Three Minute Thesis
The Three Minute Thesis (3MT) is an academic competition that assists current graduate students with fostering effective presentation and communication skills. Participants have just three minutes to explain the breadth and significance of their research project to a non-specialist audience.
Upcoming dates:
Wednesday, October 13, 2021—4:00 until 5:00 p.m.
3MT Information Session and Workshop (Zoom)
Wednesday, October 27, 2021
Last day to register for the preliminary rounds and video submissions due.
Wednesday, November 10, 2021—5:00 until 6:00 p.m.
Final 3MT competition, held during University Research Week. Live stream of top 10 participants' video presentations.
Prizes:
1st place $1,000;
2nd place, $600;
People's Choice, $400