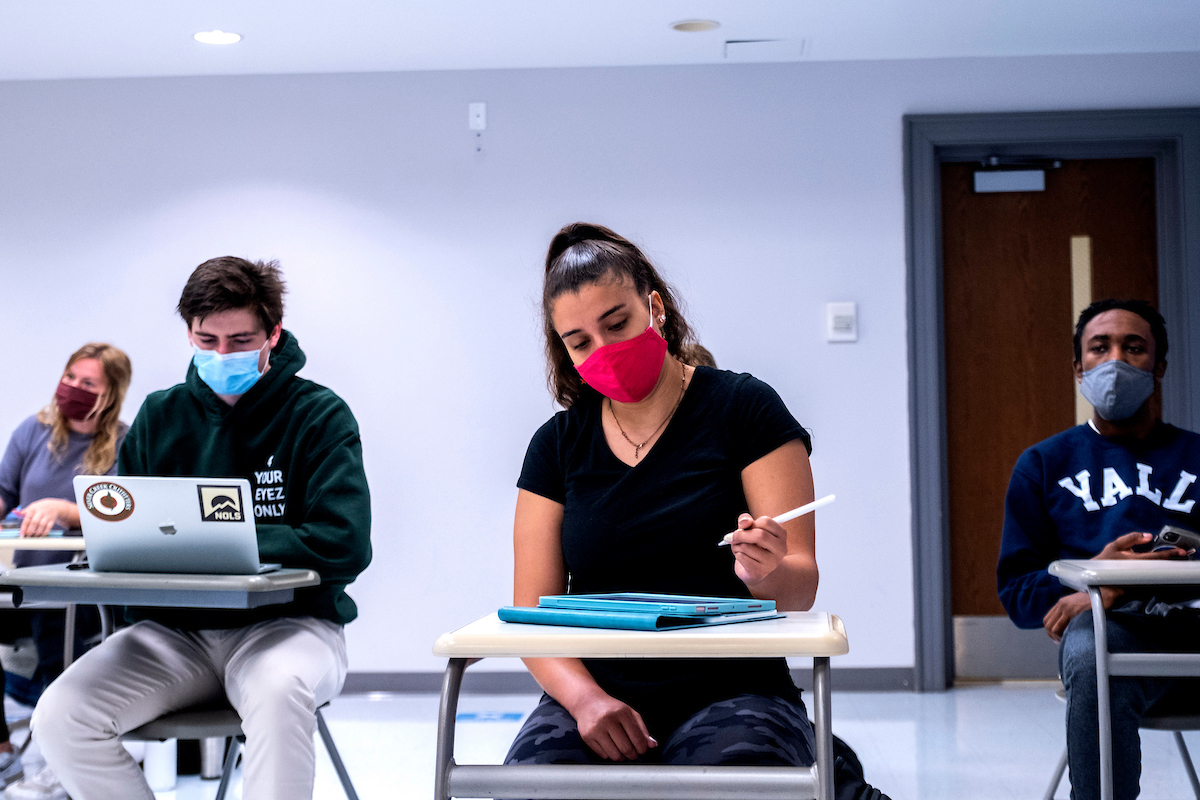 Pilot funding helps team develop model to capture COVID-19 spread
Students are returning to classrooms at a time when the Delta variant of Covid-19 is circulating. The Delta variant is about 50% more infectious than the Alpha variant, which was as much as 50% more infectious than earlier strains in the US. That means Covid-19 is now significantly more transmissible than it was in the previous school year.
The modeling found that without masks or regular testing, up to 90% of susceptible students may become infected by the end of the semester. This high rate of infection would result in frequent quarantines of students and transmission to others.
Masks and testing, when used in combination, can prevent 80% of new infections. While these strategies cannot prevent all, when used effectively, school districts can maximize the amount of time students are present for in-person instruction. This is particularly important in schools with children below age 12, such as elementary, middle, or all-grade schools. Children below age 12 do not have an option for vaccination yet, so they are at particular risk for both acquiring and spreading disease.
The harm of new infections goes beyond the school. Exposed students can bring the virus home to infect younger siblings, pregnant mothers, and other vulnerable adults such as those with compromised immune systems.