UNC Lineberger's 47th Annual Postdoctoral/Faculty Research Day
October 13, 2022 at 8:00 am

to

6:00 pm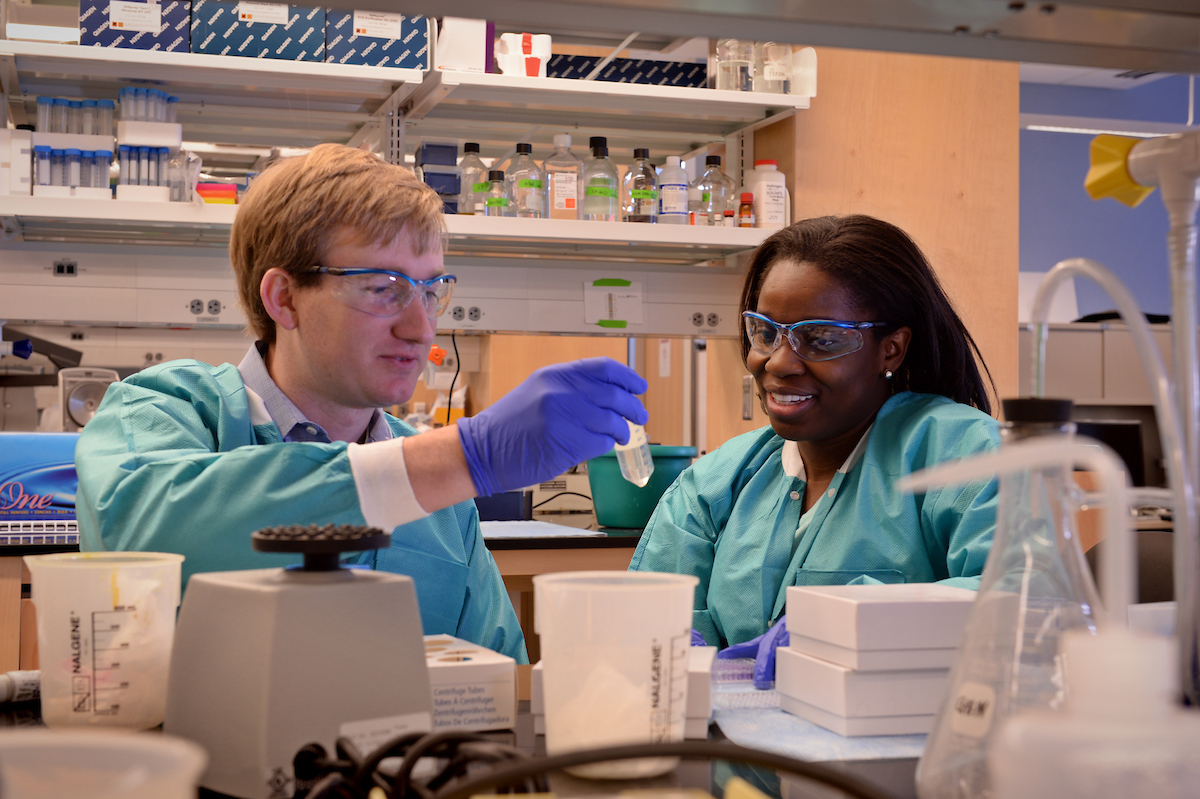 UNC Lineberger's 47th Annual Postdoctoral/Faculty Research Day is open to all UNC Lineberger graduate students, postdocs, faculty, and staff.
This year's event is hosted by LCCC Training and Education (CRTEC) and will feature:
A keynote from Norman E. "Ned" Sharpless, MD
Research talks from postdoctoral fellows
Competitive poster sessions for graduate students and postdocs
Awards for Best Posters and Best Oral Presentations
Networking & Open Discussion
The complete event schedule is anticipated in early September. Please check back soon.
Registration
General registration without an abstract (e.g. faculty, staff) will extend through October.
Graduate students and postdocs interested in presenting research must use the link below to register and submit an abstract by September 16, 2022. Top postdoctoral abstracts will be selected to give oral presentations in lieu of posters. The best posters and oral presentations will be awarded monetary prizes.

Note: The link for general registration is the same as the link for abstract submission. Graduate students and postdocs wishing to submit an abstract: click the above link to fill out a registration survey – when prompted, "Are you submitting an abstract for the poster session?" select "Yes" to upload your abstract file as a PDF or Word Document. Once your abstract submission goes through, you will be fully registered to attend the event; there is no need to submit an additional registration.(i.e. take the survey only once.)
---
About the keynote speaker
Ned Sharpless, MD, served as director of the National Cancer Institute (NCI) from October 2017 until April 2022. He also served as Acting Commissioner for Food and Drugs at the U.S. Food and Drug Administration (FDA) in 2019. Prior to his role as NCI director, Sharpless was the director of the UNC Lineberger Comprehensive Cancer Center, a position he held from 2014 until 2017. Sharpless has long been a member of the UNC-Chapel Hill community; matriculating as an undergraduate student in mathematics, he earned distinction as a Morehead-Cain Scholar and subsequently undertook his medical studies at the School of Medicine, receiving an MD in 1993. Sharpless continued his training at Harvard Medical School, completing an internal medicine residency at the Massachusetts General Hospital as well as a hematology/oncology fellowship at Dana-Farber/Partners Cancer Care, after which he became a member of the faculty, first at Harvard Medical School in 2000 and two years later at the UNC School of Medicine, where he joined the Departments of Medicine and Genetics. In 2012, Sharpless was named the Wellcome Professor of Cancer Research. During his directorship at NCI, Sharpless championed initiatives to address health equity as well as diversity in the cancer research workforce, notably leading the creation of NCI's Equity and Inclusion Program in 2020. In addition to being an ardent advocate of continued support for investigator-initiated research in cancer, he crucially helped launch important data science programs including the Childhood Cancer Data Initiative.