[Hybrid Event] Blue Sky Innovations Future of Emerging Tech Open House
October 11, 2022 at 1:00 pm

to

3:00 pm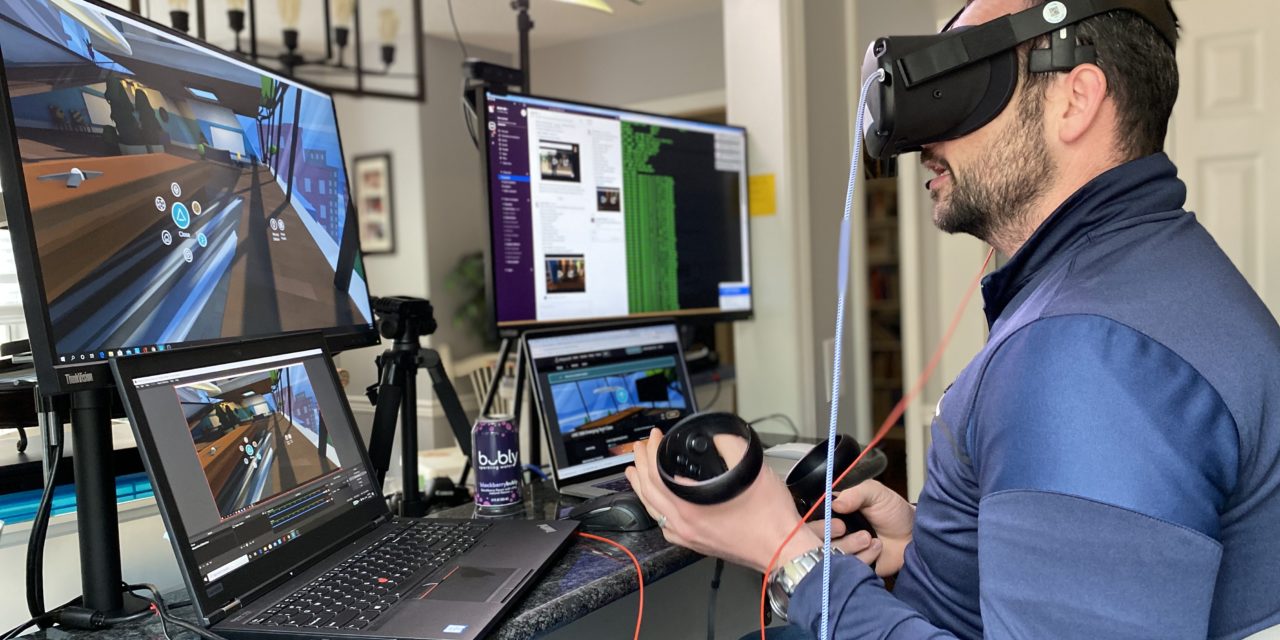 "What's Next" in emerging technology?
Learn about our research and work in robotics, volumetric capture, and more.
Join Blue Sky Innovations' Chief Innovation Officer Steven King, Vivek Sahukar (AI Researcher), and Bhargav Bompalli (Computer Vision Engineer) for a 30-minute presentation addressing the future of emerging tech.
Meet us in the Metaverse through Spatial, or at the Reese Lab (142 East Franklin Street).

Following the talk, the Lab will be open for in-person tours from 1:30-3:00 pm.
---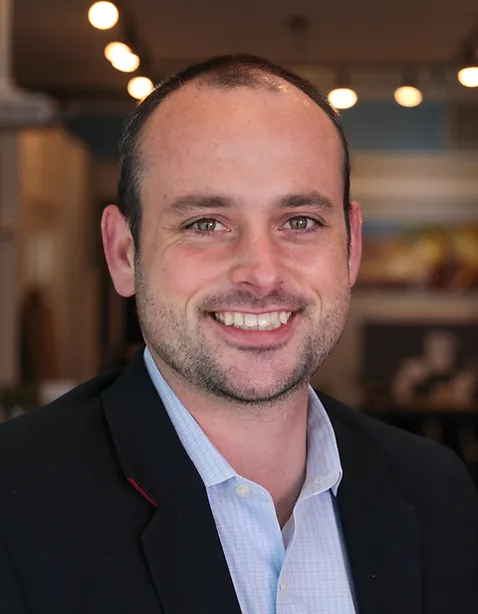 Steven King
Chief Innovation Officer
Steven King is the chief innovation officer for UNC Blue Sky Innovations and an associate professor at the UNC School of Media and Journalism and a former editor of innovations and former director of video at The Washington Post.
King combines computer science concepts, human-centered design and storytelling to create new ways to present information through emerging technologies such as virtual reality, augmented reality and interactive data-driven graphics.
---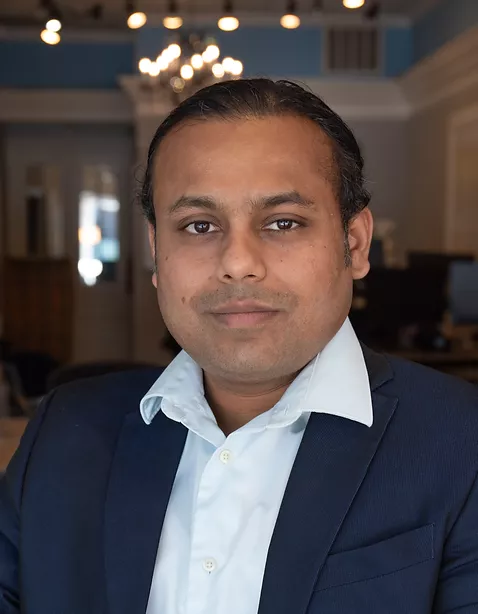 Vivek Sahukar
AI Researcher
Vivek is an AI Researcher at UNC Blue Sky Innovations and joined the team in March 2022.
He is currently working on the robotic arm to perform tasks autonomously using deep learning and reinforcement learning. He has an MS in Data Science from Duke University and an MBA from IIM Lucknow, India.
In his spare time, he plays tennis, does yoga and meditation, and loves to cook new recipes in his kitchen.
---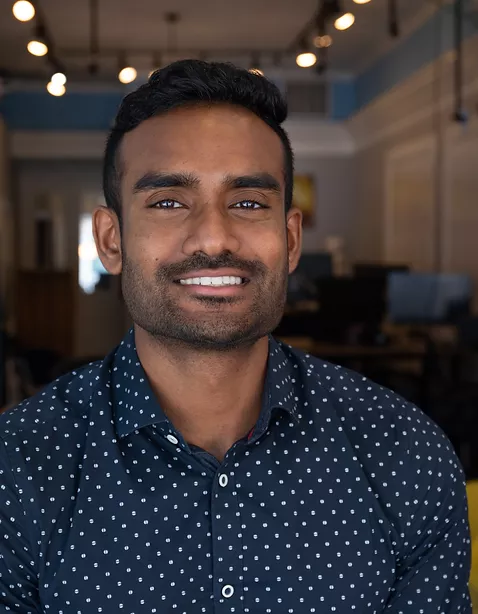 Bhargav Bompalli
Computer Vision Engineer
Bhargav is a computer vision engineer at UNC Blue Sky Innovations. He completed both his undergraduate and graduate degree in biomedical engineering at the University of Guelph in Ontario, Canada. His research focused on applying deep learning techniques for automatic segmentation and classification of medical images, specifically, abdominal CT scans of canines.
At UNC Blue Sky Innovations, he focuses his research on applying computer vision techniques for 3-D human model generation using volumetric capture.