Berta soy yo (I am Berta)
October 14, 2022 at 7:00 pm

to

8:30 pm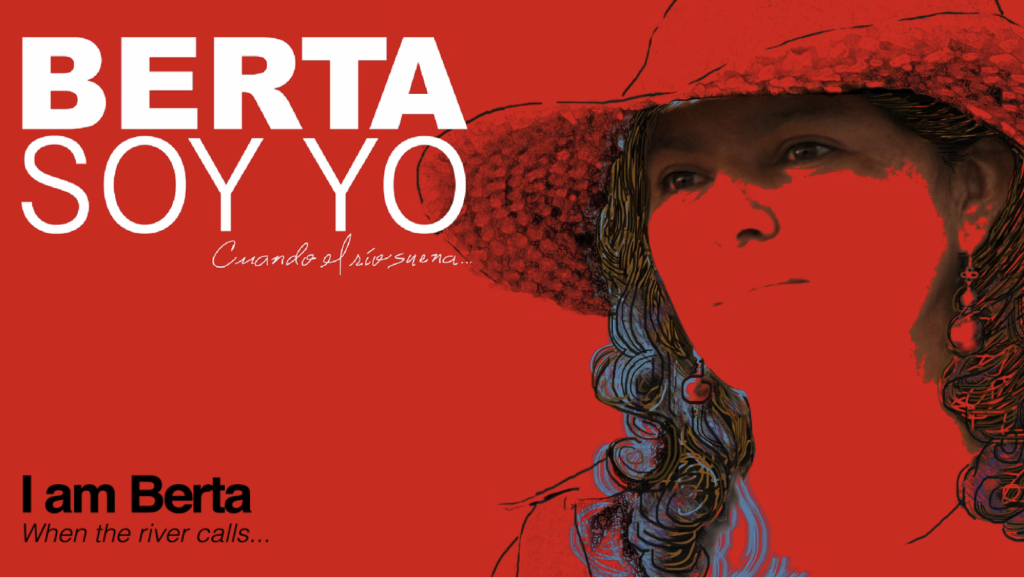 Friday, Oct. 14 @ 7 p.m. at Mandela Auditorium, UNC-Chapel Hill.
With the presence of Katia Lara. Reception to follow.
Katia Lara (Tegucigalpa, Honduras 1967) is a Director and Producer, and founder of Terco Producciones. Her work focuses on human rights (gender and political participation), and environmental justice affairs in Honduras and Central America. After studying visual arts in Honduras and Mexico, she began working in radio. She became news editor for news networks Notimex, Imevisión and CNN En Español, and fixer for war correspondents Epigmenio Ibarra and Ronnie Lovler. After the signing of the Peace Agreements in 1992, she moved to San Salvador where she worked in advertising. Then in 1998, she studied film directing at the Eliseo Subiela School of Cinematography, in Argentina. In 2003, she returned to Honduras where she co-founded Terco Producciones. Katia Lara is member of the Network of Latin America and Caribbean Documentarians 21st Century and member of the Advisory Council of CINERGIA – Fund for the Promotion of Cinema in Central America and Cuba. Her films include: De larga distancia (2000); Corazón abierto (2005); Quién dijo miedo, Honduras de un golpe… (2010); Berta Vive (2016); and Berta Soy Yo (2022).
With Berta Vive, Lara won the best documentary at the Guadalajara Film Festival (2017).
---
Berta soy yo (I am Berta)
Dir. by Katia Lara. Honduras. 2022. 70 min. In Spanish with English subtitles.
In Honduras, one of the most violent countries in the world, the assassination of the social justice leader Berta Cáceres, remains in impunity. Guided by a map that Berta drew in Katia´s notebook one day before she was killed, the director Katia Lara and her team continue along the contours of the memories of Berta's family as well as the line of criminal investigation to show us who Berta was and what corrupt interests she fought against until her death.