Postdoctoral Awards for Research Excellence
Tuesday October 20, 3:00 p.m.
Each year, the Postdoctoral Awards for Research Excellence are given in recognition of the research promise demonstrated by individual postdoctoral scholars. The awards are open to postdoctoral scholars in all disciplines and are designed to assist postdoctoral scholars in their continued professional development by supporting the recipients in conference travel, purchasing books, lab materials, or engaging in other scholarly activities that directly enhance the individual's professional growth.
Listen to this year's Postdoctoral Awards for Research Excellence presentation:
Meet this year's winners as they each provide a presentation on their research activity.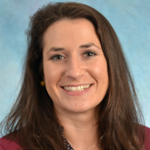 Margeaux Wetendorf
Wetendorf is a postdoctoral fellow in the laboratory of Kathleen Caron in the Department of Cell Biology and Physiology. Her current research focuses on the molecular factors that coordinate the beginning of pregnancy and the development of a healthy placenta. She aims to understand how environmental effectors such as plasticizers and phytoestrogens as well as tobacco products including e-cigarettes can regulate embryo attachment, placental development, and the progression of pregnancy. Results from her work can improve our understanding of pregnancy and assisted reproductive technologies in order to help women that experience difficulty during early pregnancy.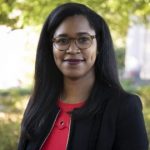 Deshira Wallace
Wallace earned her PhD in Health Behavior from the Gillings School of Global Public Health. She is a second-year Postdoctoral Fellow under the Carolina Postdoctoral Program for Faculty Diversity in the Department of Health Behavior and affiliated with the Carolina Population Center. Her research is focused on examining the effects of structural and psychosocial stressors on type 2 diabetes prevention and management in US Latinos and in Latin America. During her postdoctoral fellowship, Deshira will continue this line of work with an emphasis on Latinos and Latin Americans of African descent in an aim to further unpack disparities within the Latino population.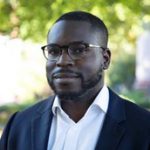 Kerrel Murray
Murray is a fellow in the UNC School of Law. His teaching and research interests include constitutional law, the law of democracy, race and law, local government law and administrative law. Before joining UNC, Murray served as a fellow at the NAACP Legal Defense & Educational Fund, Inc., where he focused on appellate work and judicial policy. Before that, he served as a litigation associate at Covington & Burling LLP, where he worked on complex civil litigation, including a major pro bono case challenging the city of Milwaukee's stop and frisk practices. He has also served as a law clerk on the United States Court of Appeals for the Tenth Circuit and the United States District Court for the District of Columbia.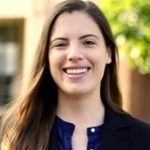 Kathryn Gunn
Gunn is a postdoctoral researcher in Saskia Neher's lab in the Department of Biochemistry and Biophysics in the UNC School of Medicine. Earning her PhD in biological sciences at Northwestern University, she used single-molecule techniques to better understand proteins that untangle twisted DNA. Her current research is aimed at uncovering mechanistic and structural information on lipoprotein lipase, an enzyme which removes fat from the blood, and its inhibitors. Dr. Gunn is funded by an American Heart Association postdoctoral fellowship and plans to continue using biochemistry and biophysics to understand proteins crucial for metabolism.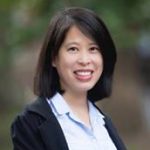 Liujiang Song
Song is currently a postdoctoral fellow at the Gene Therapy Center and in the School of Medicine's Department of Ophthalmology. Her current work focuses on Adeno-associated viral vector (AAV)-mediated gene therapy for the treatment of anterior eye diseases. Her postdoctoral work at UNC so far has resulted in more than ten peer-reviewed publications, three of which are featured on the journal covers of Gene Therapy, Molecular Therapy, and Human Gene Therapy. She has received several awards and obtained independent external funding for her research on fighting corneal blindness through the Pfizer-North Carolina Biotechnology Center as a Distinguished Postdoctoral Fellow in Gene Therapy. In particular, her recent AAV-IDUA toxicity study added critical data required for the initiation of a Phase I clinical trial for the AAV-mediated gene therapy of corneal blindness of Mucopolysaccharidosis type I.