Human Nature Panel Discussion: Editing Along Ethical Boundaries
Wednesday October 21, 11:00 a.m.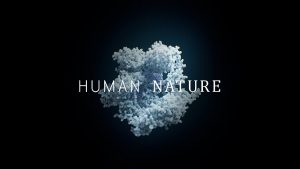 Human Nature
tells the story of the biggest tech revolution of the 21st century. A breakthrough called CRISPR has given us unprecedented control over the basic building blocks of life. It opens the door to curing diseases, reshaping the biosphere, and designing our own children.
Human Nature
is a provocative exploration of CRISPR's far-reaching implications, through the eyes of the scientists who discovered it, the families it's affecting, and the bioengineers who are testing its limits.
Join us for a discussion on how UNC researchers are leveraging this game-changing technology in their research, how data scientists are powering their breakthroughs, and the ethical implications all must consider.
Panelists:
Terry Magnuson, Vice Chancellor for Research
Terry Magnuson, Kay M. & Van L. Weatherspoon Eminent Distinguished Professor and founding chair of the UNC Department of Genetics, became UNC's vice chancellor for research on July 1, 2016. In this role, he leads a campus-wide research program that attracted nearly $1 billion in contract and grant funding in fiscal 2014; connects academic units across campus with university priorities; and manages research support offices as well as 14 centers and institutes.Magnuson, a geneticist who studies chromatin and gene expression in various diseases, joined the UNC School of Medicine in 2000 to create its $245 million-backed genetics and genomics program. He also directed the pan-campus Carolina Center for Genome Sciences, developed the Cancer Genetics Program within the Lineberger Comprehensive Cancer Center, and in 2010 was named vice dean for research in the School of Medicine.
Stan Ahalt, Director of RENCI
Stan Ahalt is the director of the Renaissance Computing Institute (RENCI) at UNC-Chapel Hill. As Director, he leads a team of research scientists, software and network engineers, data science specialists, and visualization experts who work closely with faculty research teams at UNC, Duke, NCSU, and partners across the country. Dr. Ahalt is also a Professor in UNC's Department of Computer Science and the Associate Director of Informatics and Data Science (IDSci) in the North Carolina Translational and Clinical Sciences Institute (NC TraCS), UNC's CTSA award; in this role, Dr. Ahalt leverages the expertise and resources of RENCI to foster clinical and translational research across UNC's campus. Dr. Ahalt earned his Ph.D. in Electrical and Computer Engineering from Clemson University and has over 30 years of experience in data science, signal and image processing, and pattern recognition/ML.
Eric Juengst, Director of UNC Center for Bioethics
Eric Juengst is director of the UNC Center for Bioethics and Professor in the Department of Social Medicine and the Department of Genetics at the University of North Carolina, Chapel Hill. He received his B.S. in Biology from the University of the South in 1978, and his Ph.D. in Philosophy from Georgetown University in 1985. He has taught medical ethics and the philosophy of science on the faculties of the medical schools of the University of California, San Francisco Penn State University, and Case Western Reserve University. From 1990 to 1994, he served as the first Chief of the Ethical, Legal and Social Implications Branch of the National Center for Human Genome Research at the U.S. National Institutes of Health, and from 2005-2010 he directed the Center for Genetic Research Ethics and Law at CWRU, an NIH supported "Center of Excellence in Ethical, Legal and Social Implications Research."
Kimberly Robasky, Adjunct Assistant Professor, Genetics & Head of Translational Science at RENCI
Kimberly Robasky earned her PhD from Boston University on fellowship from George Church with Harvard's Department of Genetics. She has 15+ years of experience in designing and delivering sustainable software systems, and spent several years as a scientist and product developer for a sequencing lab owned by Quintiles. Dr. Robasky joined RENCI in the fall of 2016 and holds adjuncts in both the department of genetics and the School of Information and Library Science at UNC-Chapel Hill. Dr. Robasky has contributed to the NIH Biomedical Data Translator, NIH Data Commons Pilot, and the NIH Human Biomolecular Atlas Program. Dr. Robasky's Translational Science team is currently working on applications in the areas of precision dosing, clinical trial management, and on solving problems in the modelling and analysis of clinical and biomolecular data.
Moderated by:
Gail E. Henderson, Director, Center for Genomics and Society
Gail E. Henderson, PhD, is professor of social medicine in the School of Medicine and adjunct professor of sociology at UNC-Chapel Hill. A medical sociologist with training in public health, she has extensive experience with interdisciplinary research and teaching. She was department chair from 2009 to 2015, co-director of the Center for AIDS Research (CFAR) International Core from 2004-2014, director of the UNC Center for Excellence in ELSI Research, the Center for Genomics and Society (CGS), from 2007-2019, and she continues as director of the CGS in its new phase as a UNC School of Medicine supported center. Henderson was the Ethical, Legal and Social Implications (ELSI) Editor of the journal Genetics in Medicine from 2009-2017, and was a member of the National Human Genome Research Institute (NHGRI) Advisory Council from 2016-2019. Her research focuses on the dilemmas raised by early phase clinical trials; the oversight of biobanks and specimen sharing; preventive genomic screening; and race/ethnicity and genomics, global health, HIV/AIDS, and research ethics.
The film is available to view using UNC ONYEN, PBS, or Netflix. Click the links below to view the film anytime between now and the panel event:
We invite you to submit your questions for the panelists during your viewing of the movie. We will collect all questions and begin with those at the start of the panel. Submit questions here.
Presented by: