Hettleman Talks
Monday October 19, 3 p.m.
Attend these TEDX-style presentations from the four winners of the annual Phillip and Ruth Hettleman Prizes for Artistic and Scholarly Achievement, given to researchers conducting innovative work in their fields.
The late Phillip Hettleman, a member of the UNC class of 1921, and his wife Ruth established the prestigious award in 1986 in order to recognize the achievements of outstanding junior faculty.
Hettleman Winners: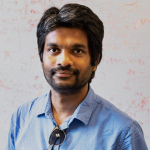 Mohit Bansal
Recognized by a staggering number of highly competitive industry, government, and faculty awards, Bansal is an expert in natural language processing and machine learning. These branches of the field of artificial intelligence (AI) and linguistics seek to understand the meaning of human-generated text or speech, and, in the case of machine learning, to enable computers to automatically infer meaning from statistical analyses of data such as videos, images, or texts. Bansal's focus has been the development of human-like dialogue AI agents that possess generalizable, commonsense knowledge and semantic "skills." His ultimate goal is to develop agents that are engaging, personality-based, and perform actions that are grounded in the user's surrounding environment.
"He is doing groundbreaking work and has single-handedly put UNC on the map as a leader in natural language processing," said Kevin Jeffay, Gillian Cell Distinguished Professor and chair of the computer science department. "In large part, Dr. Bansal is applying his technology for the greater good of society."
Bansal received his doctorate in computer science from the University of California,
Berkeley and Bachelor of Technology from the Indian Institute of Technology at Kanpur.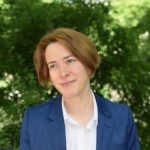 Andrea Bohlman
Bohlman's scholarship resides in the still relatively young academic field of sound studies. She integrates her research with work in media studies, music and cultural studies, Eastern European politics, anthropology, Slavic studies, and sociology. She is recognized nationally and internationally for her keen ability to weave diverse approaches and points of focus — ranging from on-the-street experience to global politics, and from the underground exchange of mixtapes to the negotiations of cultural capital in art music — into writings of nuance and power.
In his nomination of Bohlman for the prize, UNC Department of Music Professor and former Chair Allen Anderson, noted that she, "exceeds the bar for scholarly publications, innovative teaching, and department and university service."
Bohlman received her doctorate from Harvard University in historical musicology. Additionally, she holds a master's in advanced musical studies from the University of London and a bachelor's in music with concentrations in music history and violin performance from Stanford University.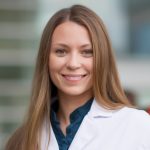 Angela Smith
Smith is the director of urologic oncology at the UNC Lineberger Comprehensive Cancer Center and an associate professor and vice chair for academic affairs in the School of Medicine's urology department. Her research foci include health services and biostatistics, with interests in patient-centered outcomes, risk stratification, and quality of care for invasive bladder cancer. Smith also serves as the assistant secretary of the American Urological Association (AUA) and is on the AUA Quality Improvement and Patient Safety Committee, Scientific Advisory Board for the Bladder Cancer Advocacy Network, Journal of Urology Editorial Board, and chair of the Urology Care Foundation Bladder Health Committee.
"Dr. Smith is far and away the most inspired and inspiring surgeon-scientist I have ever had the privilege of working with, and it is my strong belief that her work is nothing short of groundbreaking, in multiple dimensions," said Matthew Nielsen, interim chair and associate professor in the Department of Urology.
Smith received her medical degree and master's in clinical research from the University of North Carolina at Chapel Hill, where she also completed her urology residency.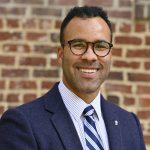 William Sturkey
Sturkey specializes in the history of race in the American South, with an interest in the histories of working-class racial minorities. He teaches courses on modern American history, Southern history, the Civil Rights Movement, and the history of America in the 1960s. He serves on the Faculty Advisory Board of the UNC Center for the Study of the American South and the UNC Program in the Humanities. During the 2017-2018 academic year, he was named one of two faculty recipients of the university-wide UNC Diversity and Inclusion Award.
"In addition to his extraordinary quality and quantity of scholarship, Dr. Sturkey has become a leading voice on campus and in the media for diversity and respectful treatment of everyone," said Joseph Glatthaar, Stephenson Distinguished Professor in the history department. "His classroom instruction, campus activities, and scholarship have inspired our students, faculty, and staff to take a more active role in ensuring that minorities on campus and in our community receive the proper treatment they deserve."
Sturkey earned a doctorate in history from Ohio State University. Additionally, he holds a master's in African American studies from the University of Wisconsin-Madison and a bachelor's in history and African American studies from Ohio State University.