Advancing Health Equity Solutions at UNC
Wednesday October 21, 3–4 p.m.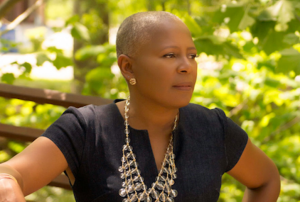 The Gillings Health Equity Faculty Research Award recognizes faculty who demonstrate excellence in research that has made a substantial impact on improved equitable outcomes or sustained reduction in inequities in a pressing public health issue. Carmen Samuel-Hodge, PhD, RD, associate professor of nutrition at the UNC Gillings School of Global Public Health and Research Fellow at the UNC Center for Health Promotion and Disease Prevention, has been selected as the recipient of the inaugural Gillings Faculty Award for Excellence in Health Equity Research.
Samuel-Hodge will receive her award during University Research Week in a session on Health Equity Research co-sponsored by the Gillings School, the Center for Health Equity Research and the Institute of African American Research on Oct. 21 from 3-4 p.m. Samuel-Hodge will give a presentation, followed by presentations from Lauren Brinkley-Rubinstein, PhD, from the Department of Social Medicine and Shauna Cooper, PhD, from the Department of Psychology and Neuroscience.