The Social Outburst in Latin America
October 12, 2022 at 12:00 pm

to

1:30 pm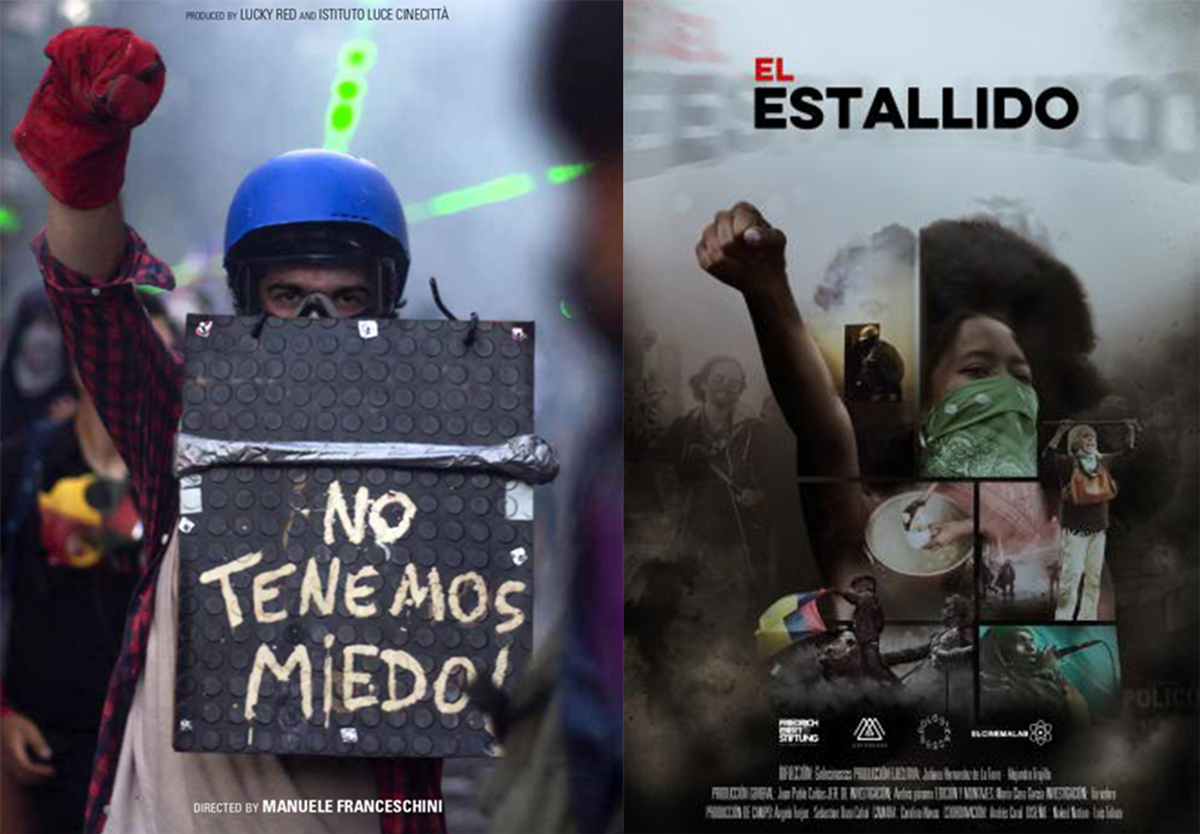 Speaker: Ana María Fernández. PhD. Foreign Language. University of Ottawa, Canada.
Dr. Fernández is the co-editor of the special journal Manifesting Democracy in Latin America and the Caribbean. (CALACS Journal on Latin American Studies, 2022).
Dr. Fernández will introduce the volume, which presents nine visions that articulate how social movements are organizing themselves, taking to the streets, and social media platforms, to counterbalance inequity and find representation in Latin America. The nine contributions revise the contexts in which protests, uprisings, pickets, and parades have taken place in the last decade. The contributions analyze how effective these manifestations have been in terms of their goals and the (in)direct outcomes, as well as their short- and long-term impact on societies at both local and global levels.
Followed by a screening of El Estallido (Colombia, 2022) and No Tenemos Miedo (Chile, 2021).
No Tenemos Miedo
Dir. Manuele Franceschini and Andrea Occipinti. Chile. 2021. 10 min.
A visual essay on Chile's youth protest of 2019, the fall of the neoliberal rule.
---
El Estallido
Dir. Artemisas Colective. Colombia. 2022. 28 min.
Little more than a year after the installation of the government of President Iván Duque, the main labor unions, and different organizations of the social movement, called a national strike for November 21, 2019. The protest had a massive reception: the government had a very high level of disapproval on the part of the citizens and the whole atmosphere was joined by the revelation of a bombing that was approved in San Vicente del Caguán, in which eight minors were murdered.