Hettleman Winners:
The annual Phillip and Ruth Hettleman Prizes for Artistic and Scholarly Achievement have been awarded to four promising faculty members who exemplify groundbreaking and innovative research along with future career promise.
The late Phillip Hettleman, a member of the Carolina class of 1921, and his wife Ruth established the prestigious award in 1986 to recognize the achievements of outstanding junior faculty. The recipients of the $5,000 prize were recognized at the September Faculty Council Meeting, and each will deliver a virtual presentation on their research during University Research Week.
This year's Hettleman Prize awardees are: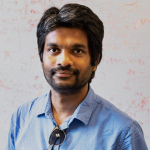 Mohit Bansal
Recognized by a staggering number of highly competitive industry, government, and faculty awards, Bansal is an expert in natural language processing and machine learning. These branches of the field of artificial intelligence (AI) and linguistics seek to understand the meaning of human-generated text or speech, and, in the case of machine learning, to enable computers to automatically infer meaning from statistical analyses of data such as videos, images, or texts. Bansal's focus has been the development of human-like dialogue AI agents that possess generalizable, commonsense knowledge and semantic "skills." His ultimate goal is to develop agents that are engaging, personality-based, and perform actions that are grounded in the user's surrounding environment.
"He is doing groundbreaking work and has single-handedly put UNC on the map as a leader in natural language processing," said Kevin Jeffay, Gillian Cell Distinguished Professor and chair of the computer science department. "In large part, Dr. Bansal is applying his technology for the greater good of society."
Bansal received his doctorate in computer science from the University of California,
Berkeley and Bachelor of Technology from the Indian Institute of Technology at Kanpur.
---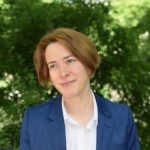 Andrea Bohlman
Bohlman's scholarship resides in the still relatively young academic field of sound studies. She integrates her research with work in media studies, music and cultural studies, Eastern European politics, anthropology, Slavic studies, and sociology. She is recognized nationally and internationally for her keen ability to weave diverse approaches and points of focus — ranging from on-the-street experience to global politics, and from the underground exchange of mixtapes to the negotiations of cultural capital in art music — into writings of nuance and power.
In his nomination of Bohlman for the prize, UNC Department of Music Professor and former Chair Allen Anderson, noted that she, "exceeds the bar for scholarly publications, innovative teaching, and department and university service."
Bohlman received her doctorate from Harvard University in historical musicology. Additionally, she holds a master's in advanced musical studies from the University of London and a bachelor's in music with concentrations in music history and violin performance from Stanford University.
---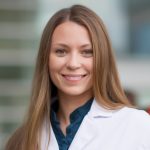 Angela Smith
Smith is the director of urologic oncology at the UNC Lineberger Comprehensive Cancer Center and an associate professor and vice chair for academic affairs in the School of Medicine's urology department. Her research foci include health services and biostatistics, with interests in patient-centered outcomes, risk stratification, and quality of care for invasive bladder cancer. Smith also serves as the assistant secretary of the American Urological Association (AUA) and is on the AUA Quality Improvement and Patient Safety Committee, Scientific Advisory Board for the Bladder Cancer Advocacy Network, Journal of Urology Editorial Board, and chair of the Urology Care Foundation Bladder Health Committee.
"Dr. Smith is far and away the most inspired and inspiring surgeon-scientist I have ever had the privilege of working with, and it is my strong belief that her work is nothing short of groundbreaking, in multiple dimensions," said Matthew Nielsen, interim chair and associate professor in the Department of Urology.
Smith received her medical degree and master's in clinical research from the University of North Carolina at Chapel Hill, where she also completed her urology residency.
---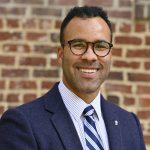 William Sturkey
Sturkey specializes in the history of race in the American South, with an interest in the histories of working-class racial minorities. He teaches courses on modern American history, Southern history, the Civil Rights Movement, and the history of America in the 1960s. He serves on the Faculty Advisory Board of the UNC Center for the Study of the American South and the UNC Program in the Humanities. During the 2017-2018 academic year, he was named one of two faculty recipients of the university-wide UNC Diversity and Inclusion Award.
"In addition to his extraordinary quality and quantity of scholarship, Dr. Sturkey has become a leading voice on campus and in the media for diversity and respectful treatment of everyone," said Joseph Glatthaar, Stephenson Distinguished Professor in the history department. "His classroom instruction, campus activities, and scholarship have inspired our students, faculty, and staff to take a more active role in ensuring that minorities on campus and in our community receive the proper treatment they deserve."
Sturkey earned a doctorate in history from Ohio State University. Additionally, he holds a master's in African American studies from the University of Wisconsin-Madison and a bachelor's in history and African American studies from Ohio State University.
---
Postdoctoral Awards for Research Excellence Winners:
Each year, the Postdoctoral Awards for Research Excellence are given in recognition of the research promise demonstrated by individual postdoctoral scholars. The awards are open to postdoctoral scholars in all disciplines and are designed to assist postdoctoral scholars in their continued professional development by supporting the recipients in conference travel, purchasing books, lab materials, or engaging in other scholarly activities that directly enhance the individual's professional growth.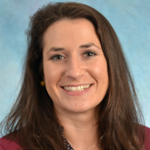 Margeaux Wetendorf
Wetendorf is a postdoctoral fellow in the laboratory of Kathleen Caron in the Department of Cell Biology and Physiology. Her current research focuses on the molecular factors that coordinate the beginning of pregnancy and the development of a healthy placenta. She aims to understand how environmental effectors such as plasticizers and phytoestrogens as well as tobacco products including e-cigarettes can regulate embryo attachment, placental development, and the progression of pregnancy. Results from her work can improve our understanding of pregnancy and assisted reproductive technologies in order to help women that experience difficulty during early pregnancy.
---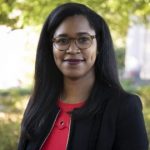 Deshira Wallace
Wallace earned her PhD in Health Behavior from the Gillings School of Global Public Health. She is a second-year Postdoctoral Fellow under the Carolina Postdoctoral Program for Faculty Diversity in the Department of Health Behavior and affiliated with the Carolina Population Center. Her research is focused on examining the effects of structural and psychosocial stressors on type 2 diabetes prevention and management in US Latinos and in Latin America. During her postdoctoral fellowship, Deshira will continue this line of work with an emphasis on Latinos and Latin Americans of African descent in an aim to further unpack disparities within the Latino population.
---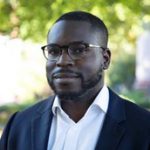 Kerrel Murray
Murray is a fellow in the UNC School of Law. His teaching and research interests include constitutional law, the law of democracy, race and law, local government law and administrative law. Before joining UNC, Murray served as a fellow at the NAACP Legal Defense & Educational Fund, Inc., where he focused on appellate work and judicial policy. Before that, he served as a litigation associate at Covington & Burling LLP, where he worked on complex civil litigation, including a major pro bono case challenging the city of Milwaukee's stop and frisk practices. He has also served as a law clerk on the United States Court of Appeals for the Tenth Circuit and the United States District Court for the District of Columbia.
---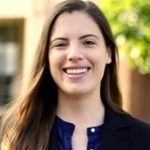 Kathryn Gunn
Gunn is a postdoctoral researcher in Saskia Neher's lab in the Department of Biochemistry and Biophysics in the UNC School of Medicine. Earning her PhD in biological sciences at Northwestern University, she used single-molecule techniques to better understand proteins that untangle twisted DNA. Her current research is aimed at uncovering mechanistic and structural information on lipoprotein lipase, an enzyme which removes fat from the blood, and its inhibitors. Dr. Gunn is funded by an American Heart Association postdoctoral fellowship and plans to continue using biochemistry and biophysics to understand proteins crucial for metabolism.
---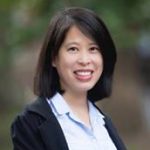 Liujiang Song
Song is currently a postdoctoral fellow at the Gene Therapy Center and in the School of Medicine's Department of Ophthalmology. Her current work focuses on Adeno-associated viral vector (AAV)-mediated gene therapy for the treatment of anterior eye diseases. Her postdoctoral work at UNC so far has resulted in more than ten peer-reviewed publications, three of which are featured on the journal covers of Gene Therapy, Molecular Therapy, and Human Gene Therapy. She has received several awards and obtained independent external funding for her research on fighting corneal blindness through the Pfizer-North Carolina Biotechnology Center as a Distinguished Postdoctoral Fellow in Gene Therapy. In particular, her recent AAV-IDUA toxicity study added critical data required for the initiation of a Phase I clinical trial for the AAV-mediated gene therapy of corneal blindness of Mucopolysaccharidosis type I.
---
The Gillings Health Equity Faculty Research Award recognizes faculty who demonstrate excellence in research that has made a substantial impact on improved equitable outcomes or sustained reduction in inequities in a pressing public health issue.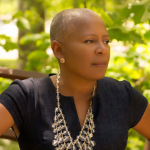 Carmen Samuel-Hodge
Carmen Samuel-Hodge, PhD, RD, associate professor of nutrition at the UNC Gillings School of Global Public Health, has been selected as the recipient of the inaugural Gillings Faculty Award for Excellence in Health Equity Research.
Samuel-Hodge will receive her award during University Research Week in a session on Health Equity Research co-sponsored by the Gillings School, the Center for Health Equity Research and the Institute of African American Research on Oct. 21 from 3-4 p.m. Samuel-Hodge will give a presentation, followed by presentations from Lauren Brinkley-Rubinstein, PhD, from the Department of Social Medicine and Shauna Cooper, PhD, from the Department of Psychology and Neuroscience.
---
Jefferson-Pilot Fellowship Recipients: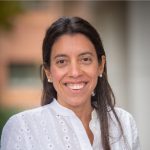 Jimena Giudice, PhD
"Alternative Splicing, Membrane Trafficking and Epigenetics in Cell Biology and Physiology"
---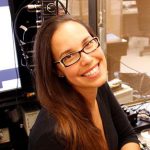 Zoe McElligott, PhD
"Probing Neural Circuits of Substance Use and Abuse"
---
James W. Woods Award Recipient: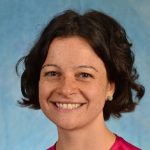 Jackie Knupp Patterson, MD, MPH
"Reducing Intrapartum-Related Mortality and Morbidity in Resource-Limited Settings"